Balado Radio-Canada Ohdio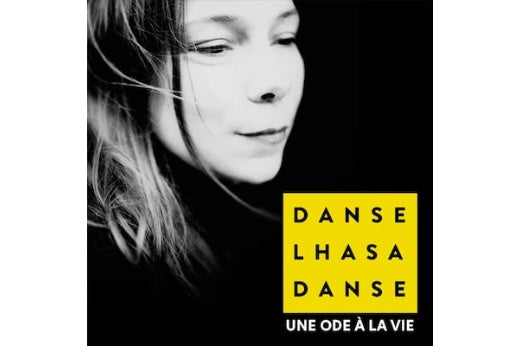 1888MUSIQUE offers a full service packages for podcasts: payment of all rights holders, audio editing, sound design and voice studio recording. In collaboration with the organization PPS Danse which presents the show Danse Lhasa Danse, our team is proud to have contributed to the presentation of the "An ode to life" segment of the Podcast dedicated to the magnificent Lhasa of Sela.
Danse Lhasa Danse is an ode to life that invites happy and moving reunions. The show, created in 2011, offers the chance to rediscover the diversity and richness of Lhasa de Sela's repertoire in a program of 23 songs taken from his three albums. Under the direction of Pierre-Paul Savoie, 16 artists magnify the words and music of Lhasa and transcend its soul. A vibrant tribute to a shooting star who left us too soon in 2010.
Design and staging : Pierre-Paul Savoie, with the collaboration of Louise Beaudouin
Performers : Bïa, Alexandre Désilets, Geneviève Toupin and Karen Young
Music : Frédéric Darveau (musical direction and double bass) Sheila Hannigan (cello) Charles Trudel (keyboards, piano) Jean-Alexandre Beaudoin (guitar) Pascal Racine-Venne (drums)
Technique : Gabriel Dugas-Dallaire, Frederic Darveau and Thomas Sinou
production company : Co-production of Coup de coeur francophone and PPS Danse
Dance: Myriam Allard, Tom Casey, Sébastien Cossette - Masse, Roxane Duchesne - Roy, Sara Harton, Marie-Ève Lafontaine and David Rancourt
Choreographies: Myriam Allard, Hélène Blackburn, Roxane Duchesne-Roy, Pierre Lecours, David Rancourt, Roger Sinha, Edgar Zendejas, and Pierre-Paul Savoie
Songs heard in the show:
With every word, Lhasa de Sela, The Living Road, 2003
The desert, Lhasa de Sela, La Llorona, 1997
What Kind of Heart, Lhasa de Sela, Lhasa, 2009
My Name, Lhasa de Sela, The Living Road, 2003
High tide, Lhasa de Sela, The Living Road, 2003
Fools Gold, Lhasa de Sela, Lhasa, 2009
the payende, Lhasa de Sela, La Llorona, 1997
Celestine, Lhasa de Sela, La Llorona, 1997
The confession, Lhasa de Sela, The Living Road, 2003
Is Anything Wrong, Lhasa de Sela, Lhasa, 2009
Small Song, Lhasa de Sela, The Living Road, 2003
Face to the wall, Lhasa de Sela, La Llorona, 1997
A Fish on Lang, Lhasa de Sela, Lhasa, 2009
Rising, Lhasa de Sela, Lhasa, 2009
Love Came Here, Lhasa de Sela, Lhasa, 2009
To get to your side, Lhasa de Sela, The Living Road, 2003
Bells, Lhasa de Sela, Lhasa, 2009
I'm Going In, Lhasa de Sela, Lhasa, 2009
Anywhere on This Road, Lhasa de Sela, The Living Road, 2003
Soon This Space Will Be Too Small, Lhasa de Sela, The Living Road, 2003
Where Do We Go, Lhasa de Sela, Lhasa, 2009
---